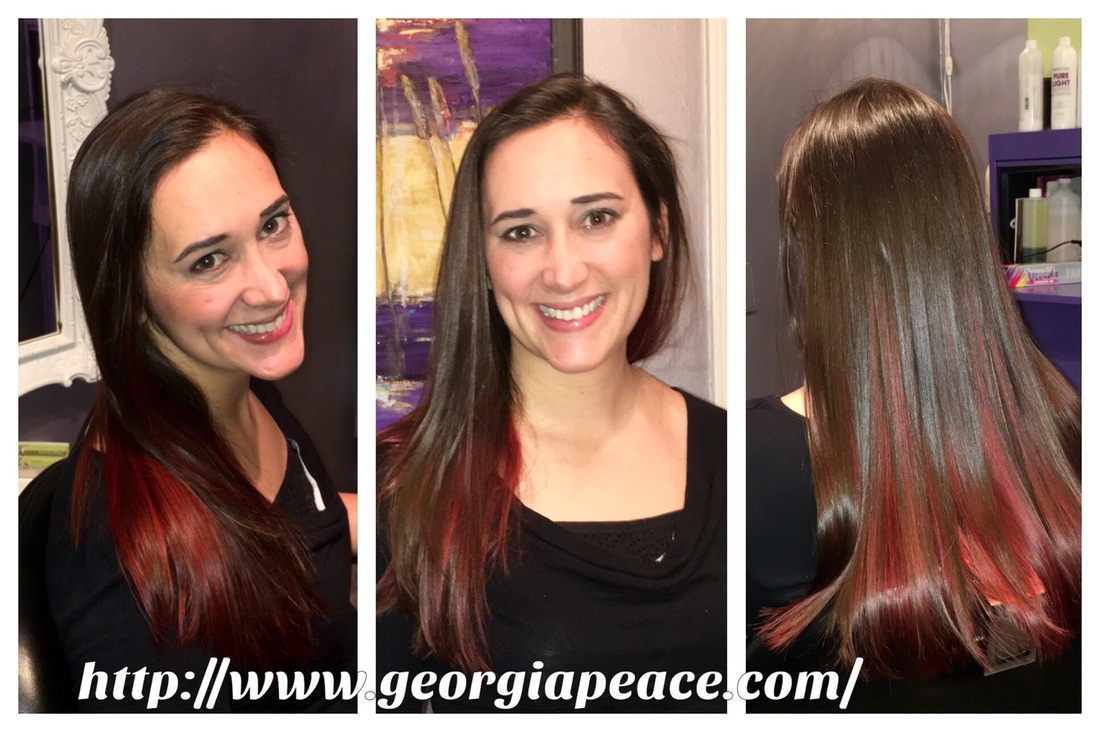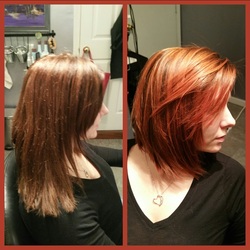 A great BEFORE AND AFTER !
---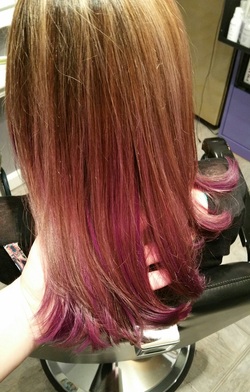 In this photo I show the use of the Pravana vivids violet and wild orchid placed in a Charlie brown foil pattern. The effect I was trying to achieve was to have a subtle yet substantial peek a boo of the violet.
---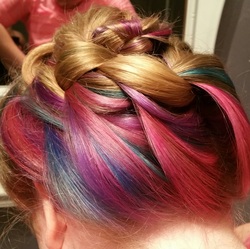 So Much fun using the Pravana Vivids color and doing a semi hidden panel of jewel tone rainbow awesomeness!

I love the peek a boo color and how when done up in an up do it becomes a vibrant change.





---
Anchors Away! A beautiful lakeside fashion shoot with the wonderful ladies at SARAHLOUDESIGNS.COM . I have to say that this was one of those days where everyone works in such a way it seems TOO FUN to call it WORK!


TIFFANNI SPAN was doing her thing creating the stunning photos!
I also had the pleasure of meeting CAMERON ADAMS, from ATLANTA STREET FASHION BLOG
who was there taking photos as well!
.
I had the pleasure of working with the talented JAYE PNIEWSKI and BETH PILGREEN.
Both are make up artists with awesome skills and personality.
MODELS FROM THE LAKE SHOOT : ERICA YOUNG - GARRISON TAYLOR - HANNAH WADE - JENNIFER BEHNKE - RACHAEL LEMKE

Sweet 60's inspired looks with the gals from
SARAHLOUDESIGNS.COM

I had the pleasure of working with the sweet and talented
makeup artist HOPE FERGUSON.
Tiff Span was responsible for all the beautiful photos!
Cheers ladies and great work!
MODELS FROM THE SWEET 60'S SHOOT: BETHANY COLLINS - VANGI CAVER - NANCY STIER - ORELON SYDNEY - PATTY EVERS


Carnival Candids and historic Woodstock Wonderland Shoot

MODEL: RACHAEL LOPEZ